Der Hedgehog(Hh)-Signalweg tritt bei Chordaten unterschiedlicher taxonomischer Einordnung in hochkonservierter Form auf. Er ist wesentlicher Bestandteil der Embryonalentwicklung. Der Hedgehog-Signalweg wurde erstmals anhand der Fruchtfliege Drosophila melanogaster beschrieben und abgegrenzt. Bei Säugetieren reguliert der Hedgehog-Signalweg das Zellschicksal, die Gewebepolarität, die Musterbildung in der frühen Embryogenese sowie die Morphogenese bei bestimmten Organen und Geweben. In einem Großteil des adulten Gewebes ist er stillgelegt, kann aber infolge von Verletzungen zur Unterstützung der Reparatur und Neubildung reaktiviert werden.
Unterschiedliche Hedgehog-Liganden, darunter die homologen Proteine Sonic Hedgehog (Shh), Indian Hedgehog (Ihh) und Desert Hedgehog (Dhh), werden als Vorstufe gebildet, welche vor der Sekretion die autokatalytische Spaltung, eine C-terminale Cholesterinbindung und eine N-terminale Palmitoylierung durchlaufen. Die Freisetzung und extrazelluläre Akkumulation der gereiften Liganden wird von den Homologen des Drosophila Dispatched-Proteins reguliert. Die Bindung des sekretierten Hedgehog-Liganden an das homologe Rezeptorprotein (PTCH1, PTCH2) bewirkt die Stimulierung des Signalnetzwerks: Die unterdrückende Wirkung des PTHC auf den transmembranen Rezeptor SMO wird abgeschwächt, wodurch Gliom-assoziierte onkogene (GLI-)Transkriptionsfaktoren aktiviert werden.
Eine der wichtigsten spezialisierten Strukturen in diesem Prozess ist die auf Mikrotubuli basierende primäre Zilie. Bei Nichteinsetzen des Hedgehog-Signals konzentrieren sich unverarbeitete, nicht-aktivierende Proteine sowie ihr Regulator SUFU in der distalen Spitze der primären Zilie. Nach der Bindung des Hedgehog-Liganden verlagert sich PTCH an die Zelloberfläche und ermöglicht somit die Verlagerung von SMO zur primären Zilie sowie die Herunterregulierung von SUFU. Zahlreiche primäre Zilien von maßgeblicher Struktur haben ebenfalls eine regulatorische Wirkung auf den Hedgehog-Signalweg.
Eine anomale Hh/GLI-Regulierung führt zu schwerwiegenden Gewebestörungen und der Entwicklung einer Reihe aggressiver Krebsarten. Der Hh/GLI-Signalweg ist außerdem mit der Genregulation von Stammzellen sowie dem Überleben von Krebsstammzellen verknüpft.
Pathway Abbildung als PDF speichern.
Hedgehog
SHH - Sonic Hedgehog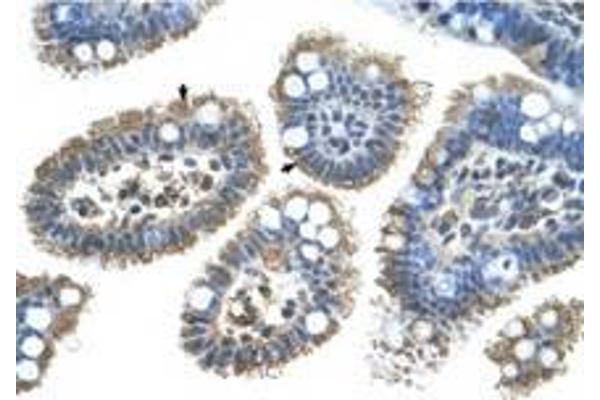 This gene encodes a protein that is instrumental in patterning the early embryo. It has been implicated as the key inductive signal in patterning of the ventral neural tube, the anterior-posterior limb axis, and the ventral somites. Of three human proteins showing sequence and functional similarity to the sonic hedgehog protein of Drosophila, this protein is the most similar. The protein is...
More...
Hh Processing
Hh Receptors
PTCH1 - Patched 1
This gene encodes a member of the patched gene family. The encoded protein is the receptor for sonic hedgehog, a secreted molecule implicated in the formation of embryonic structures and in tumorigenesis, as well as the desert hedgehog and indian hedgehog proteins. This gene functions as a tumor suppressor. Mutations of this gene have been associated with basal cell nevus syndrome, esophageal...
More...
PTCH2 - Patched 2:
SMO (Smoothened Homolog (Drosophila)):
Hh Effectors
GLI1 (Zinc Finger Protein GLI1):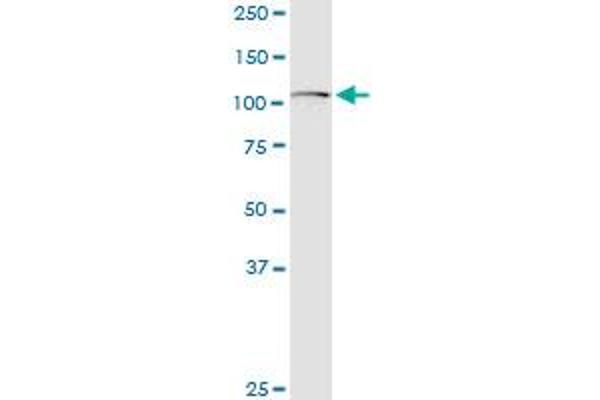 This gene encodes a member of the Kruppel family of zinc finger proteins. The encoded transcription factor is activated by the sonic hedgehog signal transduction cascade and regulates stem cell proliferation. The activity and nuclear localization of this protein is negatively regulated by p53 in an inhibitory loop. Multiple transcript variants encoding different isoforms have been found for...
More...
GLI2 (GLI Family Zinc Finger 2):
GLI3 (GLI Family Zinc Finger 3):
Primary Cilium
Hh Regulators
DISP1 (Dispatched Homolog 1 (Drosophila)):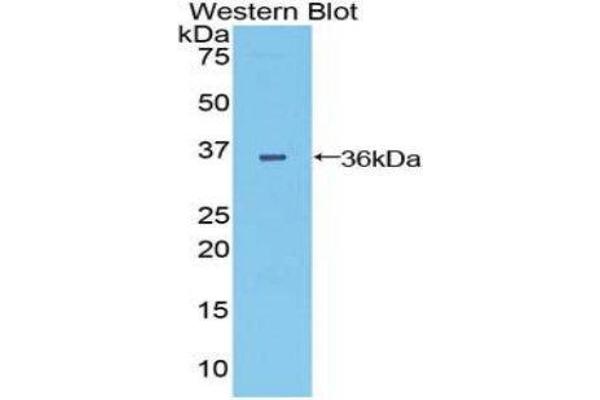 The pattern of cellular proliferation and differentiation that leads to normal development of embryonic structures often depends upon the localized production of secreted protein signals. Cells surrounding the source of a particular signal respond in a graded manner according to the effective concentration of the signal, and this response produces the pattern of cell types constituting the...
More...
DISP2 (Dispatched Homolog 2 (Drosophila)):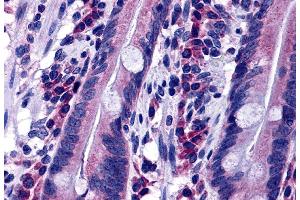 SUFUH (Suppressor of Fused Homolog (Drosophila)):
HHIP (Hedgehog Interacting Protein):
KCTD11 - Potassium Channel Tetramerisation Domain Containing 11: