Das Komplementsystem ist Teil des angeborenen Immunsystems und spielt eine wichtige Rolle bei Abwehrmechanismen, Entzündungen, der Geweberegeneration und anderen physiologischen Prozessen. Die Komplementaktivierung führt zur Opsonisierung von Pathogenen und ihrer Beseitigung durch Phagozyten. Außerdem führt sie zur chemotaktischen Anziehung von Phagozyten und Makrophagen. Darüber hinaus bildet das Komplementsystem den Membranangriffskomplex (MAC), einen Membrankanal, der zur osmotischen Lyse des entsprechenden Pathogens führt. Das Komplement ist nicht anpassungsfähig, doch es ergänzt das adaptive Immunsystem und ist auch an der Regulation der B- und T-Zell-Antwort beteiligt.
Die Komplementaktivierung erfolgt auf drei verschiedenen Aktivierungswegen, je nach Art des Pathogens: auf dem klassischen Weg, dem Lektin-Weg und dem alternativen Weg. Alle drei laufen im terminalen Komplementweg zusammen, der zur MAC-Bildung führt. Zudem rufen die Anaphylatoxine C3a und C5a eine Vielzahl von physiologischen Reaktionen hervor, die von der Chemoattraktion bis zur Apoptose reichen. Das Komplementsystem besteht aus über 30 Proteinen, die entweder in Form löslicher Proteine im Blut vorkommen oder als membranassoziierte Proteine. Bei den meisten handelt es sich um inaktive Zymogene, die dann sequenziell gespalten und aktiviert werden. Der zentrale Bestandteil aller drei Wege ist die Komponente C3, das am häufigsten im Blut vorkommende Komplementprotein. Seine Aktivierung löst die Bildung der Aktivierungsprodukte C3a, C3b und C5a aus und führt letztendlich zur Bildung des MAC.
Es konnte gezeigt werden, dass neben diesen drei etablierten Wegen Faktoren wie Kallikrein, Plasmin, Thrombin und Faktor XIIa das Komplementsystem aktivieren, und zwar unabhängig vom C3-Protein.
Pathway Abbildung als PDF downloaden
Klassischer Weg
Lektin-Weg
MASP2 (Mannan-Binding Lectin serine Peptidase 2):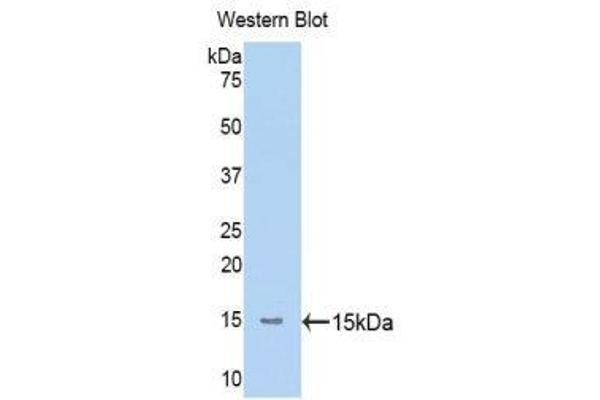 The Ra-reactive factor (RARF) is a complement-dependent bactericidal factor that binds to the Ra and R2 polysaccharides expressed by certain enterobacteria. Alternate splicing of this gene results in two transcript variants encoding two RARF components that are involved in the mannan-binding lectin pathway of complement activation. The longer isoform is cleaved into two chains which form a...
More...
MASP1 (Mannan-Binding Lectin serine Peptidase 1 (C4/C2 Activating Component of Ra-Reactive Factor)):
MBL2 (Mannose-Binding Lectin (Protein C) 2, Soluble):
FCN1 (Ficolin (Collagen/fibrinogen Domain Containing) 1):
FCN2 (Ficolin (Collagen/fibrinogen Domain Containing Lectin) 2 (Hucolin)):
FCN3 (Ficolin (Collagen/fibrinogen Domain Containing) 3 (Hakata Antigen)):
Alternativer Weg
CFB - Complement Factor B
C3 (Complement Component 3):
C3b - Complement Fragment 3b:
CFH - Complement Factor H:
Terminaler Weg
C5 - Complement Component 5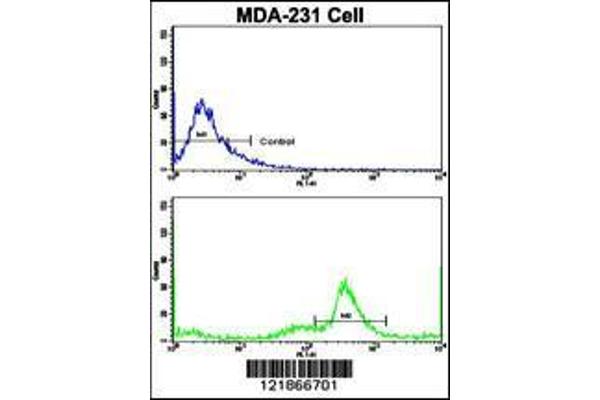 The protein encoded by this gene is the fifth component of complement, which plays an important role in inflammatory and cell killing processes. This protein is comprised of alpha and beta polypeptide chains that are linked by a disulfide bridge. An activation peptide, C5a, which is an anaphylatoxin that possesses potent spasmogenic and chemotactic activity, is derived from the alpha...
More...
C7 (Complement Component C7):
C8A (Complement Component 8, alpha Polypeptide):
C8B (Complement Component 8, beta Polypeptide):
C8G (Complement Component 8, gamma Polypeptide):
C9 (Complement Component C9):
Regulatoren
CD55 (Complement Decay-Accelerating Factor):
SERPING1 (Serpin Peptidase Inhibitor, Clade G (C1 Inhibitor), Member 1):
CFI - Complement Factor I:
CR1 (Complement Component Receptor 1 (CD35)):
CFP (Complement Factor P):
C4BPA (Complement Component 4 Binding Protein, alpha):
C4BPB (Complement Component 4 Binding Protein, beta):
Extrinsischer Weg